2019 nieuwe knoflook begint eind mei. eerste verzending op 31 mei. nieuwe knoflookprijs is hoger dan oude knoflook. maar kwaliteit en kwantiteit is erg goed! Normale witte knoflook met rode kleur. de huid is heel helder en rood en wit. Ik hou zo veel van nieuw gewas!
Deze week exporteerden we de laatste oude knoflookcontainer. Normale witte knoflook 4.5cm 5kg / netzak 22tons / 40fcl met pallets 22 pallets CNF Mersin. $ 1.115 / ton. verzending op 17 mei door EMC rederij. EMC rederij wordt rechtstreeks verzonden van qingdao naar Mersin. 30 dagen zullen aankomen.
de betalingstermijn is 10% betaling bij ondertekening van het verkoopcontract en 90% betaling bij ontvangst van alle kopie van documenten.
Meer en meer klanten kunnen onze betalingsvoorwaarden overeenkomen. ons knoflookmerk is FUYUAN-knoflook, wij hebben ons eigen ontwerp voor netentas en kartons. we hebben de Global Gap voor knoflook en gember. we kunnen één container slechts één dag leveren. en we kunnen zending goederen binnen 7 dagen na ondertekening van de verkoopovereenkomst. De knoflookprijs is dit jaar erg goedkoop. maar nu stijgt de prijs. de mini-bestelling is 20 voet container. en je kunt kiezen FOB QINGDAO, CNF Durban, zoals je wilt. Knoflook origineel is in Jinxiang, provincie Shandong.
trouwens, we leveren ook Normale witte knoflook 5.5-6.0cm, Normale witte knoflook 6.0-6.5cm, pure witte knoflook 4.5-5.0cm, zuivere witte knoflook 5.0-5.5cm, pure witte knoflook 5.5-6.0cm, solo knoflook , Knoflook gepeld en verse gember 150 g en hoger, lucht gedroogde gember 200 g en hoger, lucht gedroogde gember 250 g en hoger, verse wortel S80-150G, verse wortel M 150-200 G, verse wortel L 200-250 g, verse kastanje 30-40 stks , Suikermaïs 220g en maximaal 24 stks / ctn. Als u nog vragen heeft, aarzel dan niet om contact met mij op te nemen.
producten foto's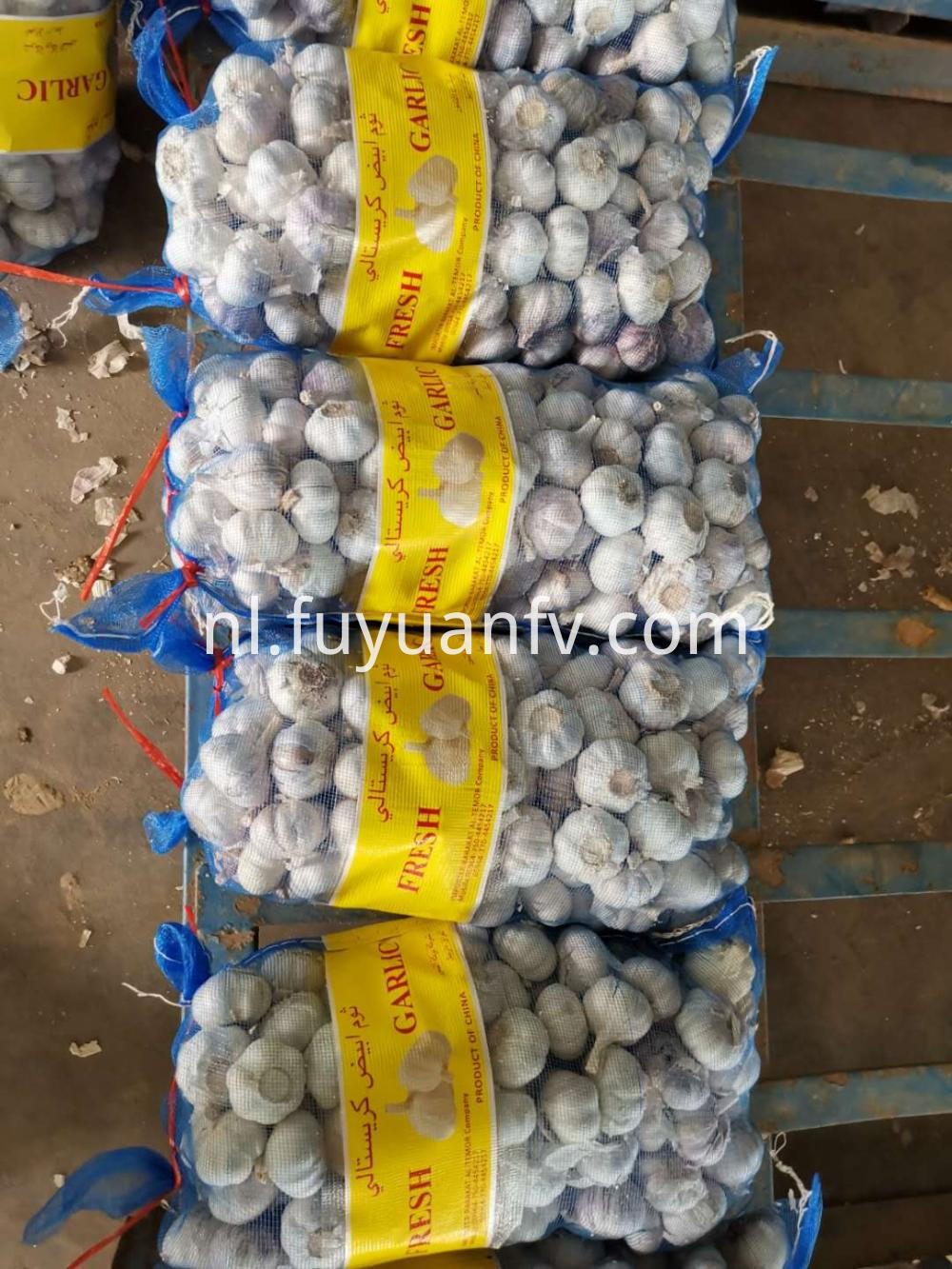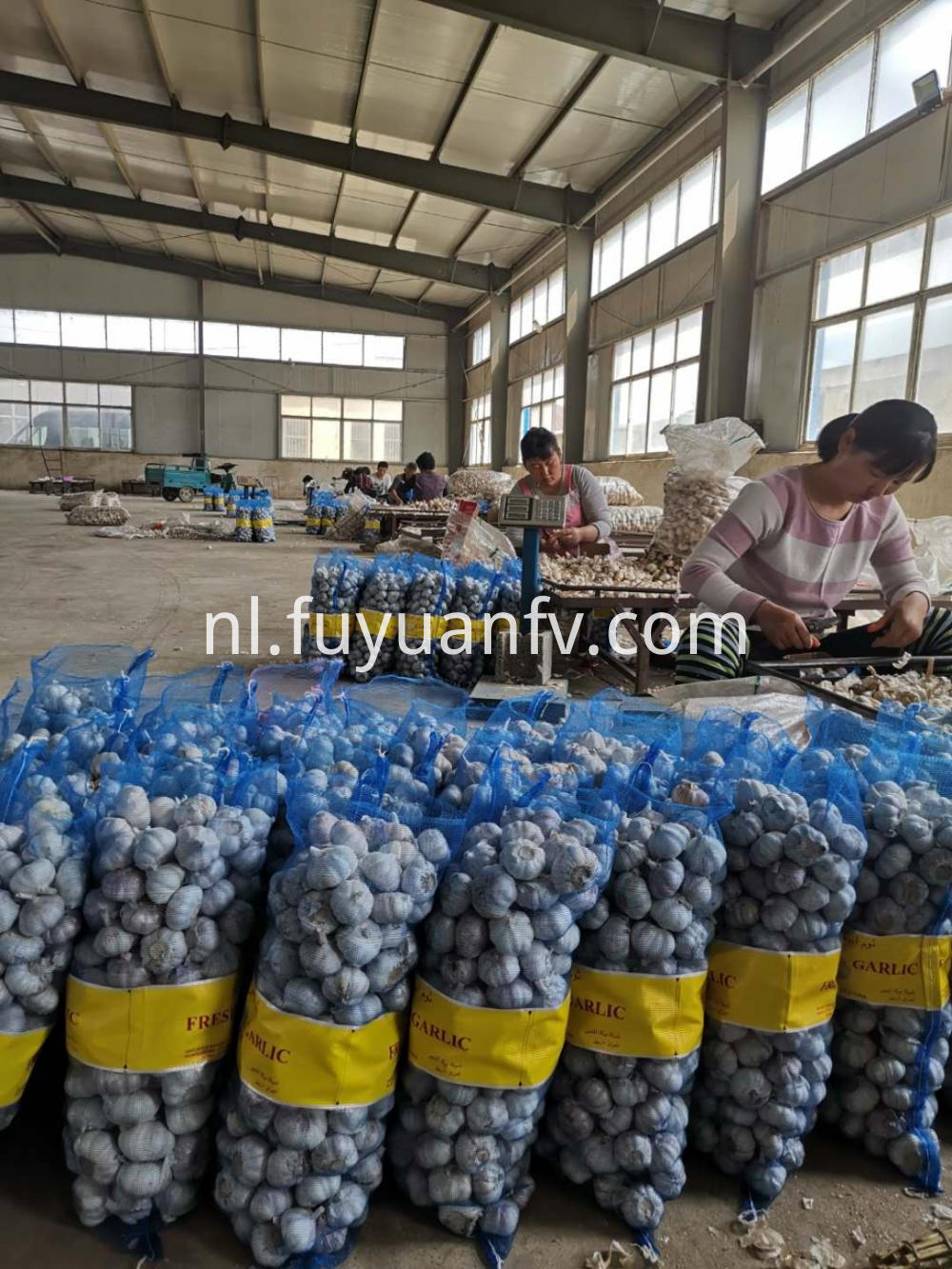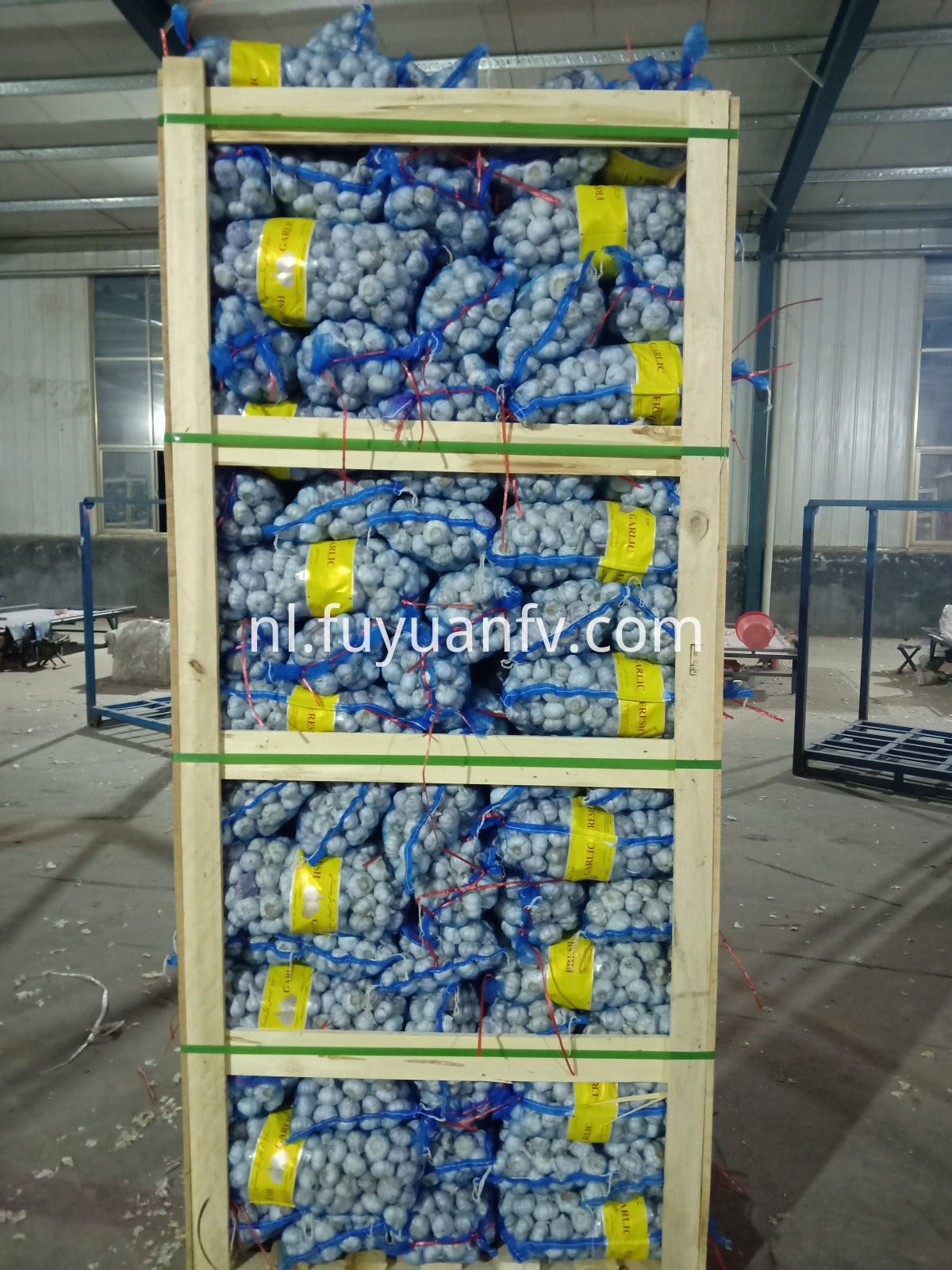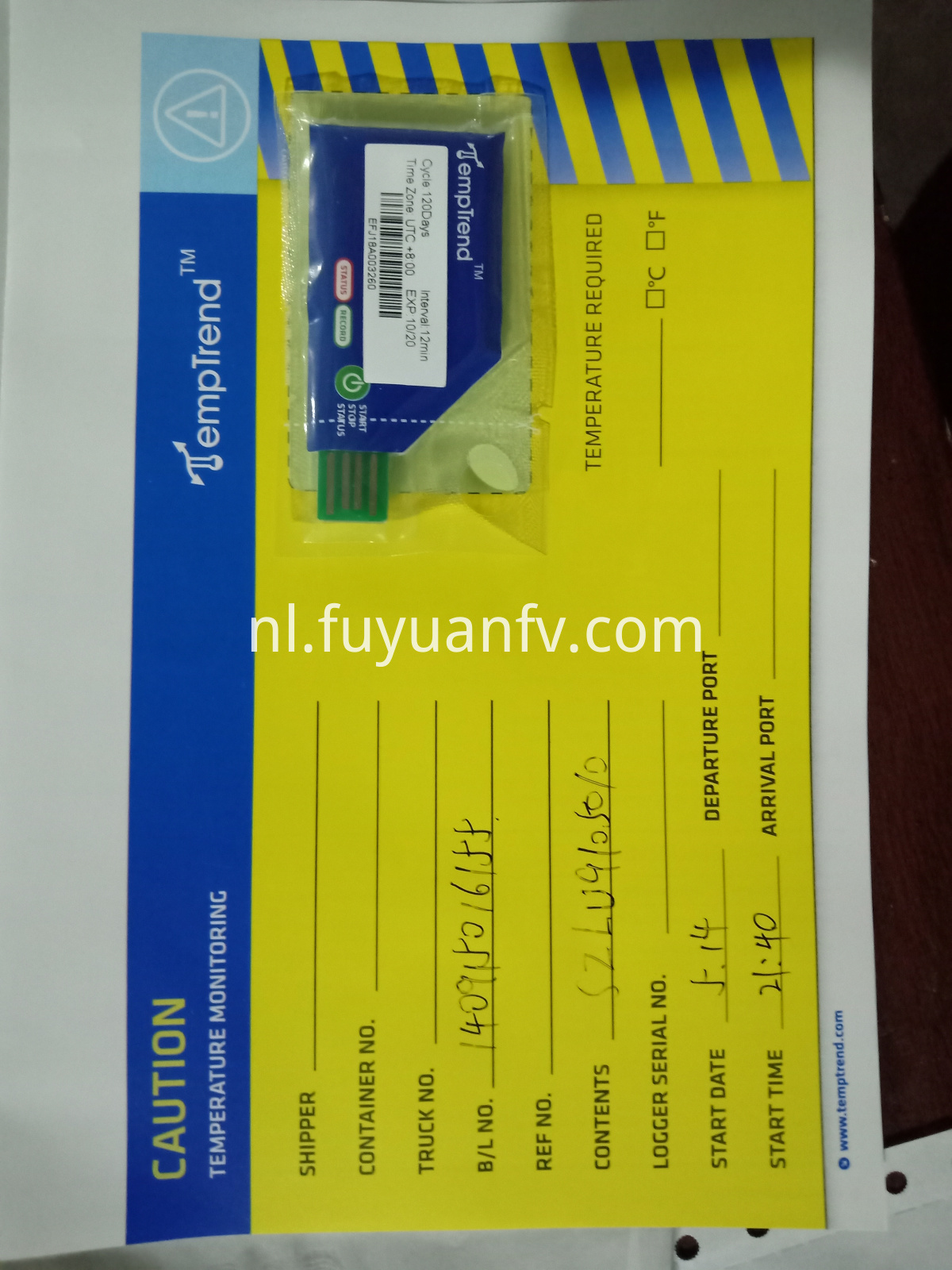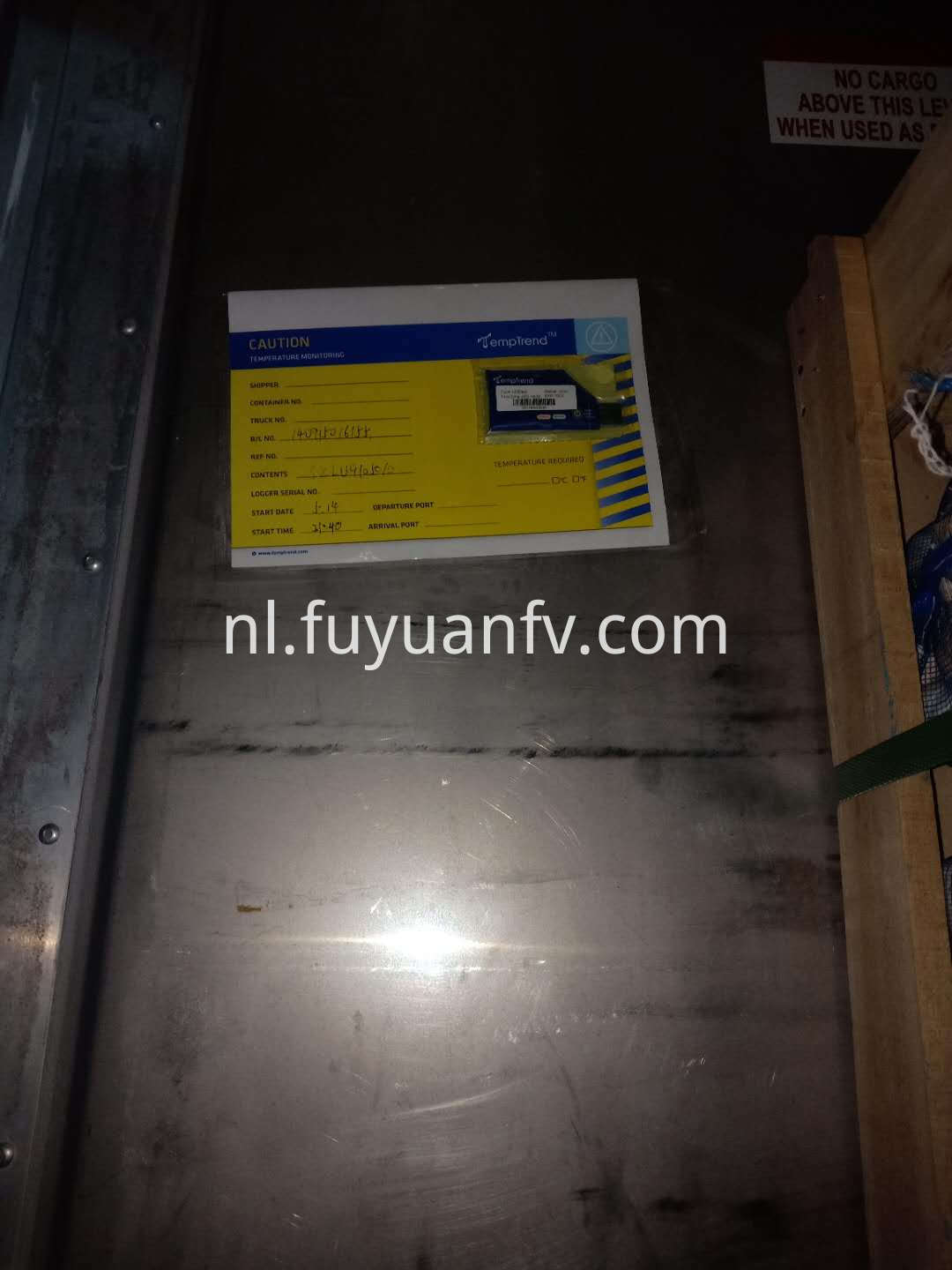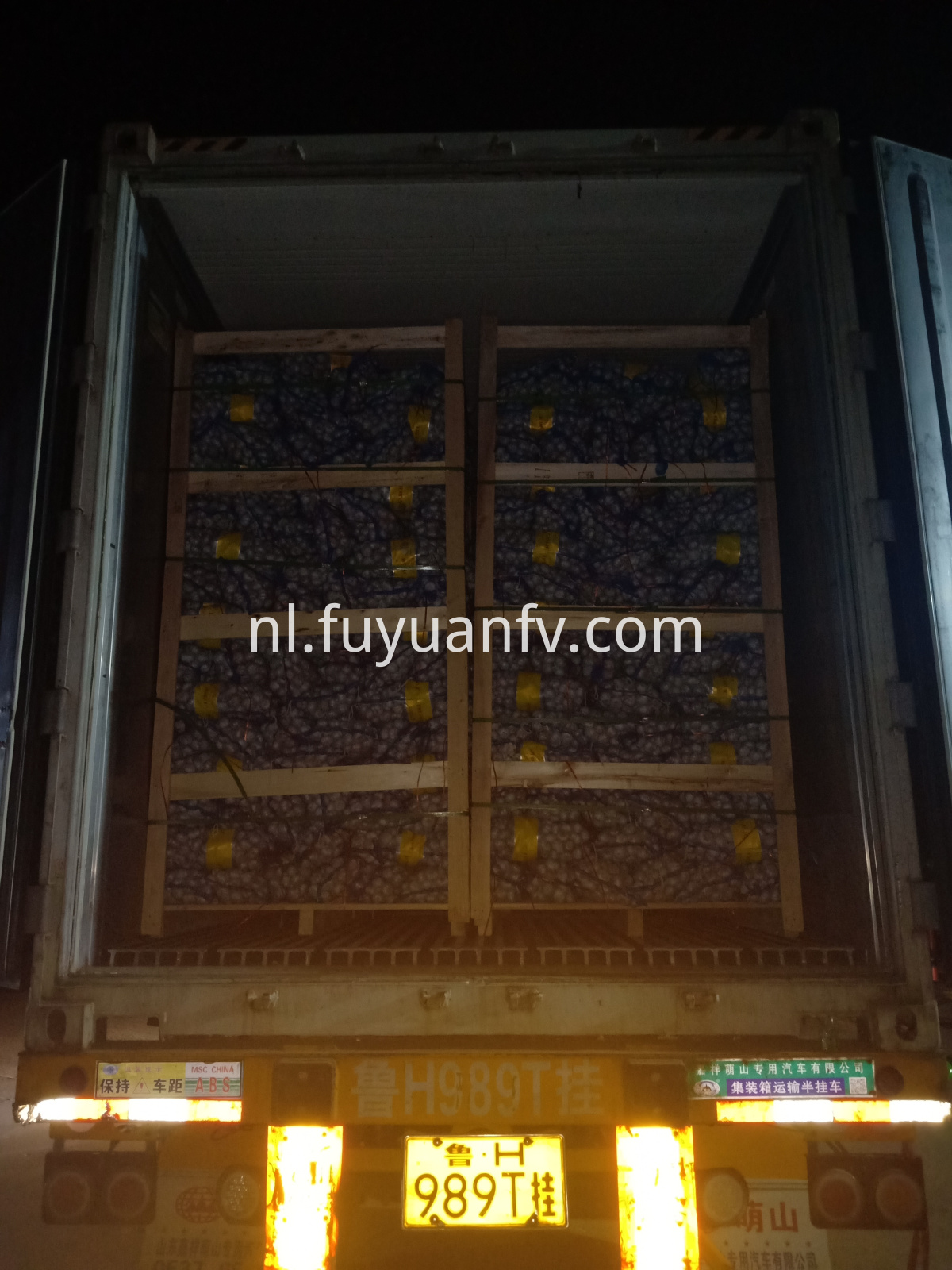 Name

Pure White Garlic, Normal White Garlic

Place of Origin:

Jinxiang,China

Harvest time:

in june

Supply capacity yearly:

35,000 MTS

Feature:

With thick bright skin, whole and strong texture, plump shaped bulbs.

Edibleness:

Reducing bacteria, keeping human in good condition and increasing immunity.

Exporting standard and quality

No root, clean, no black mould ,not broken,
No splits on the skin, no internal germination growth, no insects or
fungous stuff.

Supplying period

All year round,
1.Fresh season: from June to the last ten-day of August.
2.Cold storage season : from September to next May

Size:

4.5cm and up,5cm and up,5.5cm and up,6.0cm and up,6.5cm and up.

Varieties:

Pure white garlic, Normal white garlic, Solo garlic

Packing:

Mesh bag, carton
1) Loose packing:a) 10kg/ctn b) 20kg/ctnc) 10kg/mesh bag d) 20kg/mesh bag
2) Small packing:
a) 1kg/bag, 1kg x 10 bags/ctn b) 500g/bag, 500g x 20 bags/ctn
c) 250g/bag, 250g x 40 bags/ctn d) 200g/bag, 200g x 50 bags/ctn
e) 3pcs/bag, 10kg/ctn f) 4pcs/bag, 10kg/ctn
g) 5pcs/bag, 10kg/ctn h) 1kg/bag, 5kg/mesh bag
i) 500g/bag, 5kg/mesh bag
3) Customized packing: according to clients' requirements

Weight/Conveyance:

40`RHC

1.26-32MTS/40`reefer container. packing: mesh bag

2. 25.5MTS/40`reefer container. Inner packing,3pcs/net bag, outer packing:10/kg carton

3. 27MTS/40`reefer container. Inner packing: in bulk, outer packing:10kg /carton

Transporting and storing temperature:

-1.5°C -3°°C

Conventional terms of payment:

1)after sales confirmation sighed,50% deposit,the balance against the fax of B/L.
2) after sales confirmation sighed,50% deposit,the balance is paid 3) after sales confirmation sighed,100% irrevocable L/C at sight.
4) By discussing with clients.gainst the irrevocable L/C at sight.

Price terms:

FOB,CFR and CIF

Lead time:

7days/40`reefer higher container after prepayment is arrived
Within one week after deposit to our account or received original L/C.

Minimum order:

1 X 40`FCL

Shipment port:

Qingdao port, China

Inspection Certificate:

HACCP ISO9001,GLOBAL GAP

Category

Liliaceous Vegetables

Our advantage:

We have our own factory and farm to produce and processing pure white garlic and normal white garlic and other agriculture products.

Standard :

Top grade, suitable to exporting to UK, Australia ,Bengal, Singapore, UAE ,EUROPEN COUNTRY,RUSSIA,ETC.
contact details: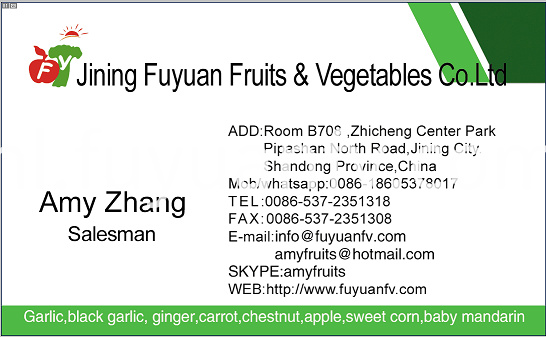 Product Categorie : Verse knoflook > Normale witte knoflook 4,5-5,0 cm